Treatment of psychosomatic diseases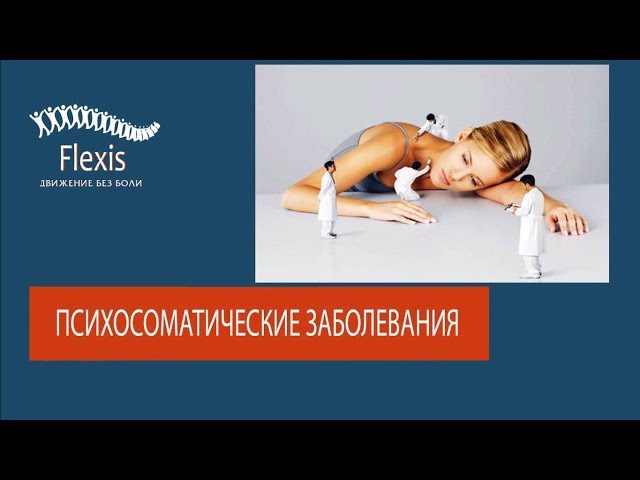 In this video we will explain about the principles and methods of treatment of psychosomatic diseases in our clinic
The clinic Flexis we come to such a complex disorder treatment: patients consult specialists in various directions, who pay attention, not only in violation of the internal organs, but also pay attention to psycho-emotional human activity. If there is only a somatic pathology, conducted psychotherapy, which has a positive effect on the healing process.
disease, flowing under the typical clinical pathology mask, accompanied by mental and emotional disorders: sweating, sleep disturbances, panic attacks, appetite disorders, pessimism, disbelief in the curability of the disease. Often, such patients experience not amenable to conventional therapies painful or unpleasant sensations in the locomotor apparatus, especially in the spine.
[ more ]
stages of treatment
Inspection specialists and diagnostics
1
Inspection specialist and diagnostics (psycho-definition, if necessary, additional examinations (hardware survey, counseling related professionals). On the basis of the diagnosis surveys.
Development of strategy and tactics of treatment
2
Development of strategy and tactics of treatment. selection of drugs. The complex treatment includes physical therapy action, psychotherapy (rational, hypnotherapy).
dynamic observation
3
dynamic observationit is. Therapeutic and restorative procedures, drug treatment Correction.
Preventive actions
4
preventive treatment (psychotherapy, medication).
Treatment of psychosomatic diseases, price:
Benefits of the program prior to the mono-therapy
High effectiveness of treatment
Convenient for you during treatment
Permanent individual medical supervision
An integrated approach to treatment
It is intended for the treatment of diseases:
Allergy
Bronchial asthma
Gastritis
Stomach ulcer
Irritable bowel syndrome
Neurogenic bladder
Kardiofobiya
Chronic pain in the prostate area